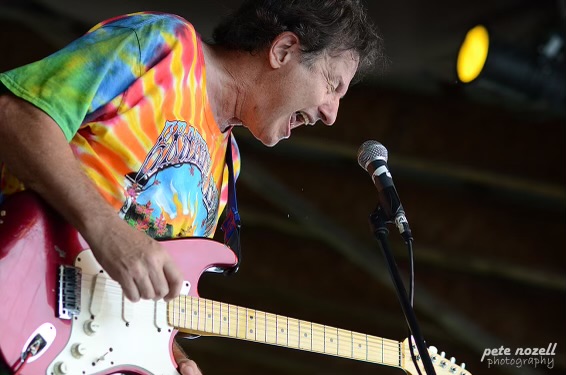 Biography
---
Raised in New Paltz, NY, a college town filled with music and hippies during the 60's.
I started my love of music listening to the Beatles as a toddler and immediately had a dream of becoming a musician the moment I saw the movie Hard Day's Night.  I was turned on to the Grateful Dead listening to the album Skeleton's From the Closet in 5th grade and from then on I've been enveloped in the world of making music.   I learned how to play guitar, piano, bass, harmonica, drums, and sing.   I have explored all types of music along the way playing in classic rock bands, jazz lounge bands, pop cover bands, and jam bands.  Spent several years in the 80's writing original songs and had one dance pop composition considered for recording by a major artist and a original tune performed at the Grand Ole Opry in Nashville.  As well as playing in bands, I enjoy performing solo on acoustic guitar and have a vast repertoire of music.
In 1991, I met up with fellow high school alum Alex Mazur and spent a couple years playing in popular Grateful Dead tribute band in the area.  Over the next 25 years I devoted myself  to various musical projects, until Alex formed Gratefully Yours and I joined the band as the rhythm guitarist.   I can't believe how lucky I am to be in this band playing the Grateful Dead's music with Alex and my band mates.  I am truly grateful that I have had a chance to live my dream.
I currently live in Orange County New York.   I have 3 children and recently retired after a career teaching high school Earth Science and Physics for over 30 years.
---