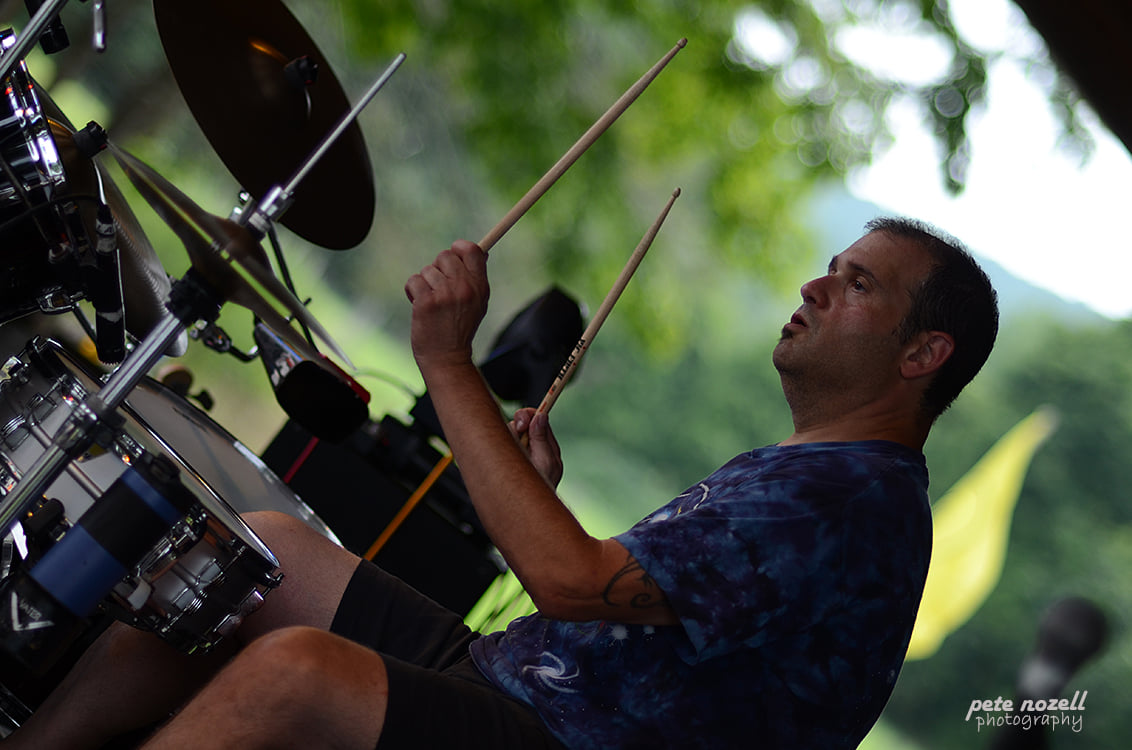 Biography
---
My musical journey began in 1975 when I was six years old. My sister brought her record collection home from college. There were three albums that caught my eyes and ears in that pile, the debut album from KISS, Black Sabbath, Paranoid, and Led Zeppelin IV. The drumming was so powerful on these records and made a statement like nothing else I had heard before. I knew from that moment on that I wanted to be a drummer. I assembled my first drum set out of my Moms Tupperware containers, pots, pans, and an old bass drum and cymbal that were given to me by a family friend. I completed two years of formal drum lessons in elementary school, but I wasn't interested in the music being taught. I wanted to play rock n roll.
Being the youngest of six, my family had quite the record collection to choose from. We had everything from country music like Johnny Cash, Patsy Cline, to early rock and pop like Elvis, The Everly Brothers, Aretha Franklin, The Beatles, The Stones, and Zeppelin to name a few. I played along to these records day after day, teaching myself how to play the music I loved to listen to. The drummers who I give the most credit for influencing me are John Bonham, Peter Criss, Ringo Starr, Charlie Watts, Keith Moon, Bill Kreutzmann, Bill Ward, and Ron Tutt.
I joined my first band in Junior High School, played my first gig at 16, and never looked back. In 1984, I was introduced to the music of the Grateful Dead and was instantly blown away by the drumming duo of Billy and Mickey during the "Drums" segment of their live shows. This opened a whole new window of exploration for me in the world of drumming and continues to drive me to this day. I've performed in several bands and projects covering a broad spectrum of genres over the past 40 years and look forward to continuing my musical journey behind the kit with Gratefully Yours.
---